BUT ISN'T PHIMOSIS CHILD'S STUFF?

Phimosis in adolescents and even in adults is much more common than one might think. Find out what is your specific case and learn the ways to solve it.
UNDERSTANDING THE PROBLEM

Phimosis: disease or condition?

LEARNING THE SOLUTION

The different lines of action and their characteristics
Powered by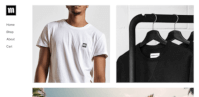 Crie o seu próprio site exclusivo com modelos personalizáveis.