DOES MY SON HAVE PHIMOSIS?

If he is not circumcised and has not reached puberty yet, then probably yes. Learn about infant phimosis, and what to do when it is really problematic.
---
INFANT PHIMOSIS

When you should worry about it

myths



Beware not to fall for them

CIRCUMCISION

and other options
Powered by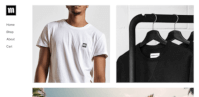 Crie o seu próprio site exclusivo com modelos personalizáveis.